Product Information
Sauce packaging machines are used for food production facilities to improve production productivity and ensure food safety.
MIXED RICE PAPPER PACKAGING MACHINE – convenience food packaging machine goes further
MIXED RICE PAPPER PACKAGING MACHINE – professional, safe and hygienic
A sauce machine not only helps to improve the product's quality, but also increases its productivity. Instead of working as a packing worker, a machine can be 5 to 10 times more productive.
In addition, with this device, the issue of food hygiene and safety is always concerned. If you are a serious business with the goal of profitability and safety for users' health. Let's put on top, the investment in a modern sauce packaging machine with a scientific operation process, ensuring food hygiene and safety. Saving both production time as well as production costs is a must.
An Thanh MIXED RICE PAPPER PACKAGING MACHINE – a smart product for high productivity in the complete packaging process
An Thanh packaging machine is designed and assembled with high perfection from high-end components imported from Germany and Taiwan, allowing the machine to operate in a closed and automatic process.
This convenient product packaging machine for soy sauce, sauce into product self-stimulates, self-filling, self-packing, sealing, collage and date printing to produce a sure and beautiful finished product in just one step. install the machine from the beginning without stopping the machine, not much human effort.
The packaging machine possesses an electrical capacity of up to 1.8kW / h that allows for packaging at a speed of 40-60 products / min (depending on the size and weight of the product).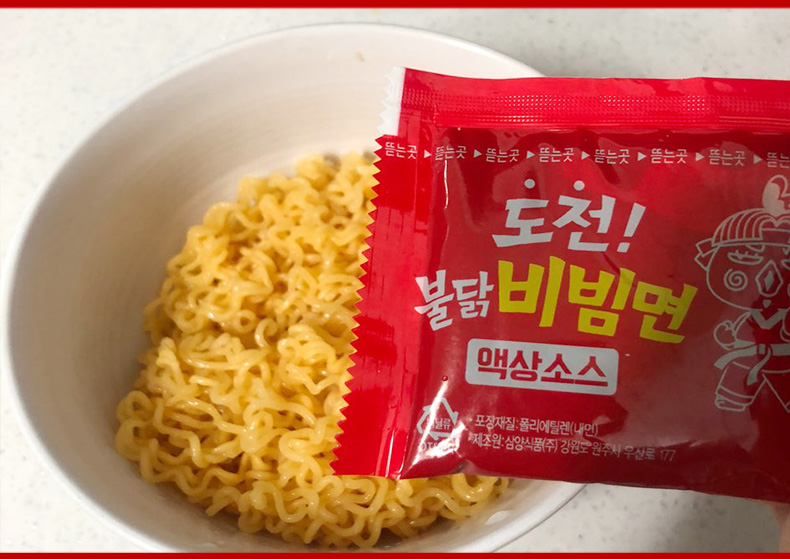 Parts of the machine in contact with raw materials / products are made of stainless steel 304, ensuring food hygiene and safety for users.
Using the packaging machine is easy thanks to the touch control system, friendly and easy to use
Taiwan-made PLC Delta touch screen and control system and digital display meter allow users to easily set and control the machine's operation according to their packaging requirements.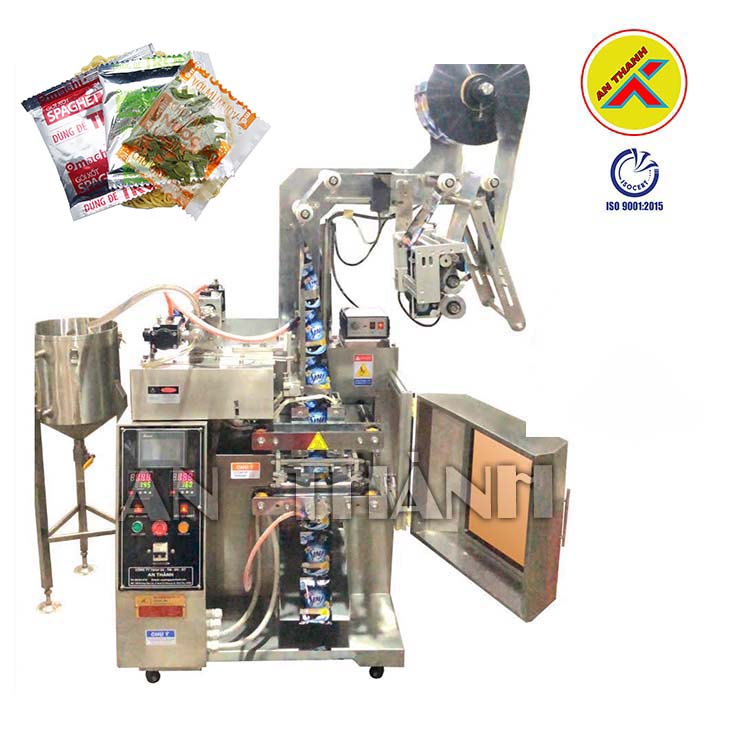 Let's experience An Thanh's rice packing machine by contacting us right away.
See more products here.