Spec.
Material / Product
bread, hamburgers,custard cake, sponge cake
Bag type
middle seal ( pillow bag ) /
either not or install gusset bag
Mat. of Film
AL/OPP, PE, PP
| | | |
| --- | --- | --- |
| Model | HCPB1 | HCPB3 |
| Method | bottom seal | bottom seal |
| Conveyor | 2m | 2,4m |
| Wide of film (max) | 250 mm | 350mm |
| Bag size | D:30-250 x R:20-110mm | D:30-250 x R:20-110mm |
| Capacity | 50 -140 bag/m | 51 -140 bag/m |
Made in Viet Nam
100% Brand new
Design and produce by An Thanh's manufacturer
The surface of feeding structure which contact with raw materials are made by stainless steel and that ensures food hygiene and safety.
FULL cover by stainless steel 304
Entire parts made by CNC machines with high precision
Controler devices, motors and driver from Germany, Janpan, Taiwan …
Type of press seal: ziczac, equal striped,caro square etc …
How is horizontal packaging machine?
Automatic conveyor feeder
Our packaging machine allowed to create products which are beautiful bags with quality assurance
Features
smart configuration and compact design
easy to use and operate
to achieve a exact seal strength, new type of mold is adopted
wastes of time and materials are cut by our machine
closed operation cycle help you shorten time and the optimal production line. Moreover, you can reduce labor needed therefore save salary fund
can be custom and connected to your external machines
warnning automatically when they get error signal
high accuracy system
quick maintenance
compact designed help to save space for factory
quality and reasonable price
Bread and cake packaging machine introduction
Sweet bread is a popular instant food in the market today. It is no longer exclusive to bakeries. Now it is sold a lot on distribution channels such as supermarkets, convenience stores, and grocery stores. The characteristic of the cake is a short storage time, and always must be kept out the air that bacteria penetrate. This requires them to be stored in sealed containers and safe for the circulation of goods. For sweet breads to go away and safe, sweet bread packaging machines play a big part. After the cakes have been processed, they will be transferred to the packaging machine and sealed and dated. Whether the bread will be kept for a long time is not decided at this time.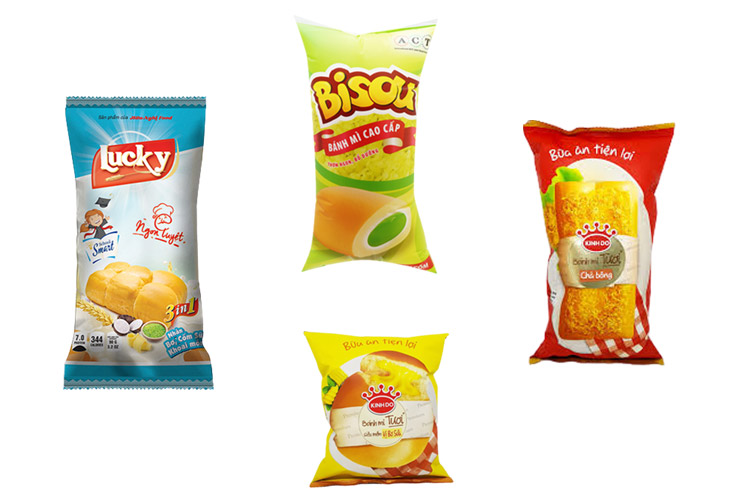 Experiment with us by contacting our technical team.See more product here.