Product Information Salted Dried Fruits Packaging Machine
Salted dried fruits packaging machine produces an hourly output of 7000-8000 products in a working day, accurately packing quality packaging products.
Introduction of Salted Dried Fruits Packaging Machine
O Mai Candy is a snack food, a prominent product of the northern provinces. However, this product is also popular throughout Vietnam and is exported.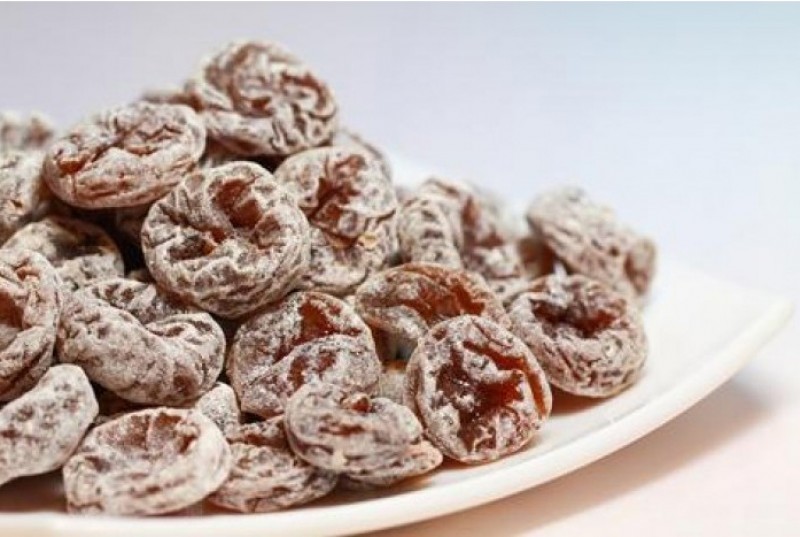 Faced with the increasing demand of the market, O Mai candy manufacturers have to constantly look for automated solutions to improve productivity, in which the retrofitting of O Mai candy packaging machines is necessary. .
This packaging machine is manufactured by An Thanh Packaging Machine Company.
Features of Salted Dried Fruits Packaging Machine
An Thanh Company is a leading packaging machine supplier in the South and the country. We have launched a variety of packaging machines including O Mai candy packaging machine.
With automatic control components imported 100% from abroad, the machines run correctly.
O Mai candies after production are put on conveyor belts and delivered to the packing head. Here, O Mai candies are packed in a pre-set quantity and packed.
Salted Dried Fruits Packaging Machine ensures that the packages are packed in a discreet and beautiful way. In addition, the chassis is used in stainless steel 304 to ensure food hygiene and safety.
Why choose to buy Salted Dried Fruits Packaging Machine in An Thanh
With more than 20 years of experience in the packaging machine industry, we have produced thousands of machines for small to large production businesses, from food to industry.
Salted Dried Fruits Packaging Machine is our new approach to confectionery business in general.
A team of skilled engineers of An Thanh is always searching to catch up with new technology trends in the world in order to make advancements for new machines.
All control systems of this packaging equipment are primary weighed and programmed completely automatically. When it is necessary to change the parameters, customers can operate quickly.
Besides, to ensure that customers can be assured of production, we always include appropriate warranties and maintenance.
The machine is always warranted for 12 months from the factory date.
At the end of the warranty period, equipment manufactured by An Thanh will be monitored with a periodic maintenance program to minimize unnecessary damage.
See more products here.
Come and experience the Salted Dried Fruits Packaging Machine from An Thanh.