Product Information 
Filtered Bag Coffee Packaging Machine is a form of powder quantitative packaging machine, used for instant coffee producers.
What is Filtered Bag Coffee Packaging Machine?
Today instant coffee is no stranger to everyday people. However, compared to other instant coffees, filter paper coffee has a different feel. It seems to help coffee users get the impression that they are using a main brewed coffee.
With its advantages, the media coffee producers cannot ignore this segment.
"5 in 1" is a phrase to describe the ability to integrate 5 features in a packaging machine. Specifically, this device can: fill, create paper bags, thread, stamp, and bag your filter bag coffee. The device will help speed up the production of filter bag coffee. Besides, the finished products are still ensured to be beautifully packaged, and keep the inherent coffee flavor.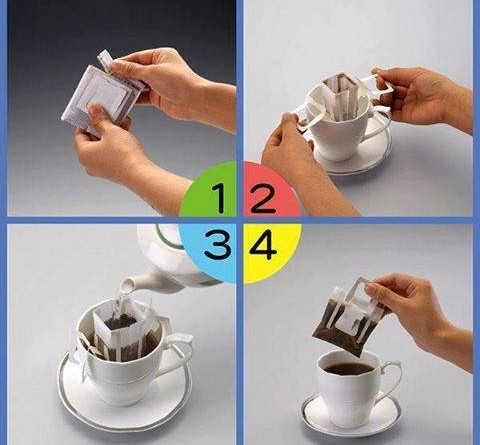 Features of the FILTERED TEA PACKAGING MACHINE
Versatile – convenient – economical
Because the versatility in integrating the 5 features creates a completely self-contained process. This helps businesses to minimize production time as well as minimize defects and lost products.
From this device, a series of coffee filter bags will be produced with uniform size, design and consistent quality. Above all, the problem of hiring labor will be solved as this equipment will now replace most of the basic labor force.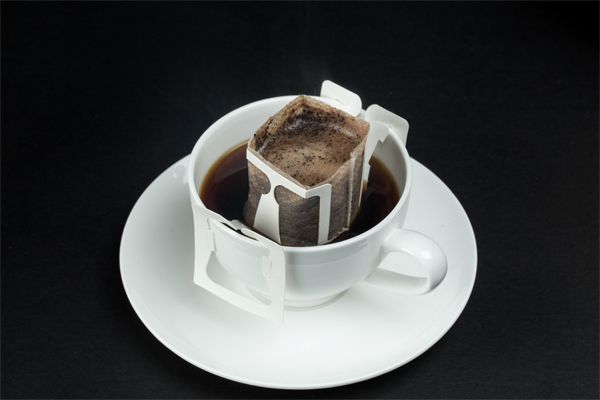 FILTERED TEA PACKAGING MACHINE application
Specialized equipment for packing filter bags for coffee.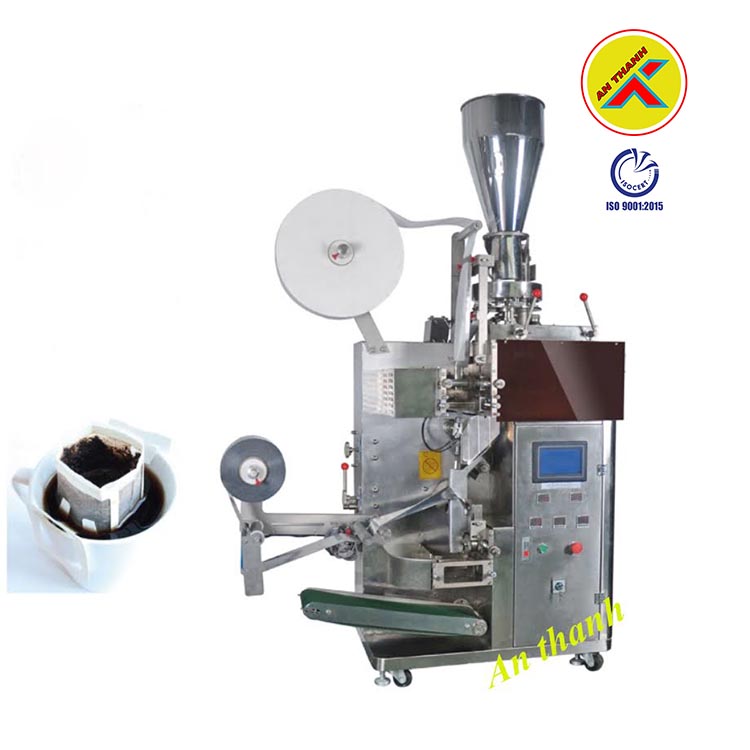 What are specification of An Thanh Packaging Machine Company's filtered bag coffee packaging machine?
Specification
Materials
Origins
Further Notes
All of the frameset and parts contacts with materials are made of stainless steel 304 for food safety and hygiene.
Stainless steel 304
An Thanh Company
All components are 100% brand new
Details of machine are manufactured by CNC with high accuracy.
Steel and stainless steel
An Thanh Company
Inverter controls the motor VICRUNS
Germany
PLC Delta
Taiwan
Relay IDEC
Japan
Laminated packing system NATEC
Japan
Sensor  Barcode  Aotoro
Taiwan
· Pressed package type: Pressing 3 margins
Brass or stainless steel
An Thanh Company
· Pattern pressed: straight stripes entangled
· Horizontal compression: straight stripes
· Vertical press: checkered stripes
Filter bag size: 125mm diaphragm size
Bag size: 160mm diaphragm
Bags Weight: 12g
Packaged Materials: Coffee
Quantitative method: volumetric cup
Capacity: 25 – 35 products / minute.
Electrical power: 2 kw / h.
Power supply: 220v / 50hz
Machine Size: (D1200 x R800 x C2200) mm
Machine Weight: 600kg
Origin of Machine
An Thanh FILTERED TEA PACKAGING MACHINE – Choosen for an optimal solution for coffee production businesses
An Thanh FILTERED TEA PACKAGING MACHINE boasts all the following factors: long life, stable productivity, and maintenance of practical values for the business.
With a complete and thoughtful warranty, An Thanh is proud to have produced high quality coffee bag coffee packaging machines.
See more products here.