Procduct Information Moon Cake Packaging Machine
Moon Cake Packaging Machine is a lying type packaging machine for packing the moon cake after it is baked in order to ensure its retain moisture and delicious taste.
Features of moon cake packaging machine
Mooncakes are no stranger to Vietnamese people. Every year on the occasion of the mid-autumn festival, every street will display various types of moon cakes. Yellow – red cakes and moon cakes are given as gifts everywhere.
In addition to the small establishments that produce handmade moon cakes that make too much of a donation, large firms that mass-produce them need a cake packaging line after they come out of the oven.
And the question of why is it necessary to pack the cakes with a moon cake packing machine after the oven comes out?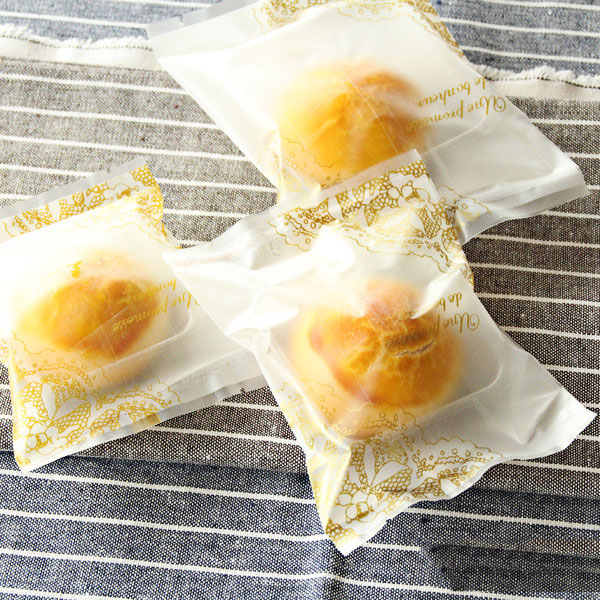 Mooncakes are pastries that are baked at high temperatures, so if after being baked, they are easily attacked by bacteria, leading to mold. Once out of the oven, the cakes are usually cooled quickly and put into the packaging for packaging by a moon cake packaging machine.
The cakes are manually packed into the packaging and conveyed to the moon cake packaging machine to finish the process.
What are specification of Moon Cake Packaging Machine?
All parts of machine which contact with the material are made of stainless steel 304.
Machine are manufactered by CNC with high precision.
Feed method: conveyor
Language: English and Vietnamese
Packaging products: moon cakes
Membrane type: film placed on.
Membrane width: 100-350mm.
Length of product: length (120 280) x width (20 160) mm
Pressed package type: 3-sided packaged
Design of abdominal compression line: 1mm crossed stripes
Design of two-way pressed line: 1.5mm thick straight stripes
Knife type: serrated knife
Productivity: 40 100 packs / minute depending on material and bag size.
Electrical power: 1.5 kw / h.
Power supply: 220v / 50hz
Machine size: (D4000 x R800 x C1400) mm
Machine weight: ~ 500kg
Application: Moon cake packing machine is widely used in producing moon cake.
Moon Cake Packaging Machine – to add to the fullness of the dish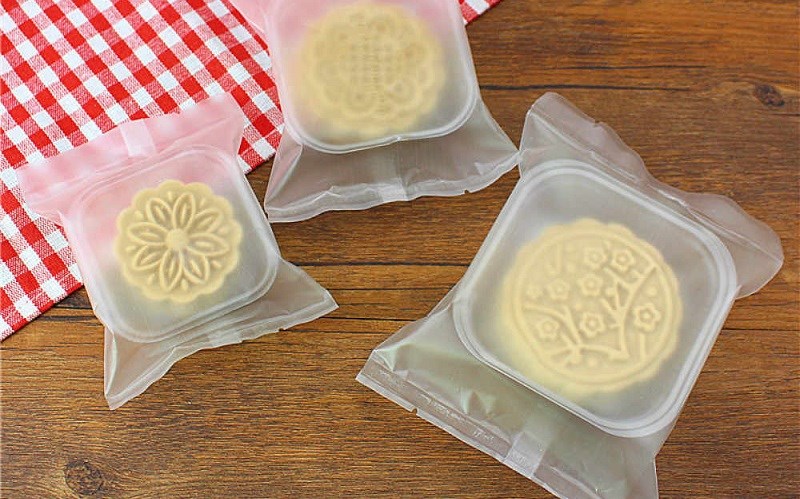 Every year to the occasion of the moon cake, colorful and affection gifts are sent. When people receive gifts, they usually care about the quality of the cake and what goes into people's hearts is the packaging of the cake.
As mentioned above, the cakes must cool down quickly after being baked and put into the packing machine. This requires packaging machines to operate quickly and accurately enough to limit the time that bacteria can enter.
So we cannot help but acknowledge the role of moon cake packaging machines to do this meaningful gift.
To prepare for the full gift of the Mid-Autumn Festival, please contact us quickly to own this quality packaging machine.
See more products here.