Product Information Gloves Packaging Machine
Glove packaing machine is a lying flat packing machine, which is used in rubber glove and medical glove factories. The machine works in a continuous automatic cycle.
The outstanding advantages of An Thanh glove packaging machine
In rubber glove and medical glove factories, the final stage to a product is packaging.
The glove product is loaded by conveyor and moved through the glove packing machine to be packed in pre-shipment packaging.
With components imported from abroad, the glove packaging machine of An Thanh has always brought the absolute trust of customers.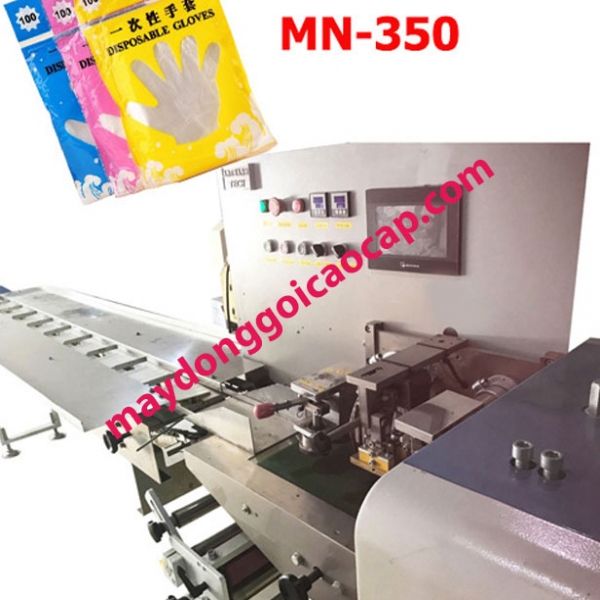 Gloves packaging machine specification
Gloves packaging machine is designed for automation at all stages.
The machine has the ability to cut apart each bag or line to count packages according to production needs.
The glove packaging machine has an electric power of 1.8kw / h and the common power supply is 220v-50hz.
Gloves packaging machine application
Gloves packaging machine is used in the glove packaging industry. Finished products packaged in square, round or rectangular form.
In addition, the glove packaging machine is also used in the packaging of other products such as: napkins, wet paper towels, ..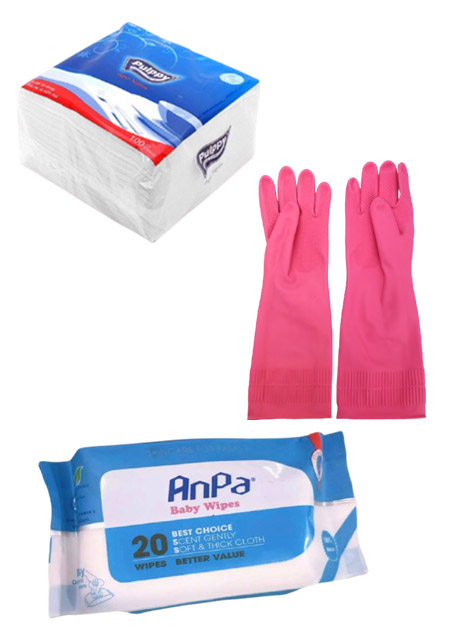 An Thanh Gloves Packaging Machine – Quality assurance, safe and economical
An Thanh Trading – Service and Technology Co., Ltd is one of the companies manufacturing and supplying top quality packaging machines in the Vietnamese market. In particular, An Thanh glove packaging machine is highly appreciated by many enterprises and production facilities by:
An Thanh's glove packaging machine has a modern design, compact size, so it's easy to install and move.
The machine applies modern production technology according to foreign standards, so it produces finished products with beautiful and solid designs, ensuring durability during transportation.
An Thanh's glove packing machine ensures smooth, stable and fast operation. At the same time, the machine operation process also ensures to minimize the rate of faulty goods, save costs for businesses.
The part in contact with the material is made of stainless steel and does not rust
The control components of the glove packaging machine (inverter, touch screen, PLC, servo, …) are imported directly from Germany, Japan, Italy, and Taiwan to ensure top quality.
The machine details are machined by CNC machine, so it is guaranteed to have high accuracy.
An Thanh's glove packaging machine not only always meets the standards of aesthetics and safety, but the service life of the machine is always highly appreciated.
Notes on buying gloves packaging machine in An Thanh
All gloves packaging machines from An Thanh will be warranted for 12 months from the date of delivery. The error belongs to the manufacturer, we commit to fix 100% on-the-spot with no cost to the customer.
In addition, we also have periodic maintenance after warranty to help the product always operate in the best condition.
Let's experience An Thanh's rice packing machine by contacting us right away.
See more products here.